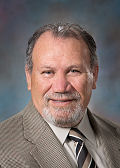 Jorge P. Soria, director
Bienvenidos a las páginas de Ministerios Hispanos de la Unión del Pacífico.
Most of the 201 Hispanic churches and groups in the Pacific Union held evangelistic campaigns during the past five years, keeping in mind the ever present mission to bring others to the loving arms of our Lord and Savior.
I am so thankful to work in such a blessed union. We have an army of 155 consecrated and dedicated Hispanic pastors and 52,119 lay members. Together we work to accomplish the mission given to our church; we obey and trust in His power and stregth.
To promote evangelism, the Pacific Union Hispanic Ministries Department has identified three areas to highlight throughout the past five years. The focus of all planned activities has been nurture, training and equipping. With this in mind, the following initiatives were launched:
Seminars — For couples and families, lay leaders, elders, women and men's ministries, pastors' Health Seminars, etc.
Youth Meetings — Congresses, Bible bowls and mini Olympic activities.
Ministerial Meetings — A time of encouragement, evangelism planning and fellowship.

Evangelism Activities
For the last five years, the Southeastern California Conference has been doing evangelism by counties. All the pastors of the counties work together with Alberto Ingleton, vice president for Hispanics, and Yohalmo Saravia, conference evangelist, preparing their churches. Then they invite an evangelist to have a campaign for one week. At the end of the meetings, they rent portable pools to baptize those who decide to give their hearts to Jesus. Hundreds have been already baptized.
A Special Challenge
There are about 15,000,000 Hispanics living in the union territory, and these huge numbers are a challenge to our churches. Of the 10 U.S. cities with the largest Latino concentration in 2013, five are inside our union. Here's a look at the stats from the past five years:
Membership:
2009 — 49,175
2013 — 52,119
Baptisms:
2009-2013 — 13,246
Tithes:
2009-2013 — $106,086,688
It is our desire and prayer that our Lord will continue blessing the Hispanic membership in the Pacific Union.
Contact: hispanic@puconline.org
Phone: 805-413-7384

High resolution photo of Jorge Soria
---
Ruth Collins, administrative assistant